U.S. Mexican Numismatic Association
2023 CONVENTION AND EDUCATIONAL FORUM
Our 11th annual convention will be held Thursday through Saturday, October 26-28, 2023 at the Hilton Scottsdale Resort located at 6333 N Scottsdale Road, Scottsdale, Arizona.
2024 AND 2025 DATES HAVE BEEN SET!
October 17-19 2024
October 16-18 2025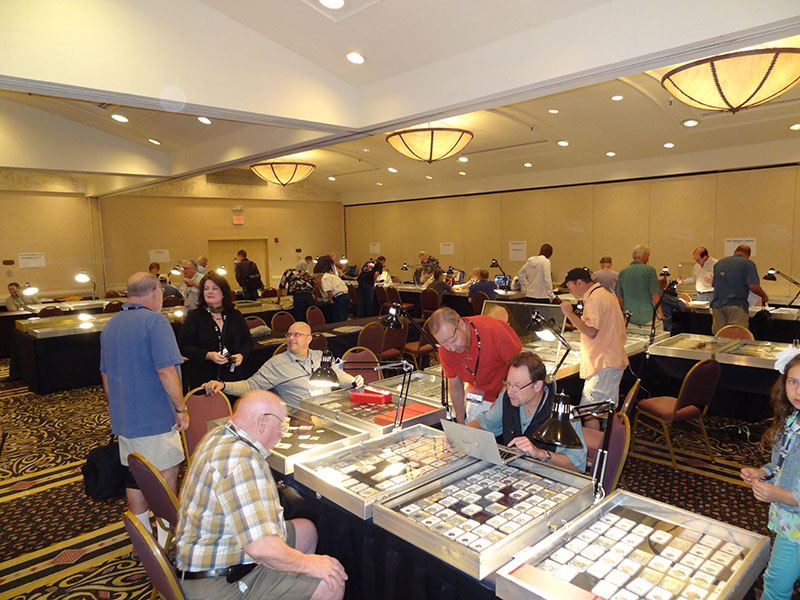 HOTEL INFORMATION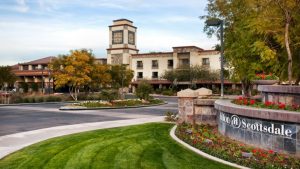 Hilton Scottsdale Resort & Villas
6333 N. Scottsdale Road
Scottsdale, AZ 85250
Rooms start at $192/night
Hotel booking to start in February.
EVENT SCHEDULE
THURSDAY
11am – 1pm: Dealer Setup – Dealers Only
1-5pm: Bourse Open to Members
5-7pm: Welcome Party, Silent Auction and Awards Ceremony
FRIDAY AND SATURDAY
8am: Bourse Open to Dealers Only
9am – 6pm: Bourse Open to Members
SPEAKERS
We will have a total of six speakers.
Three each on Friday and Saturday at 10am, 1pm and 2:30pm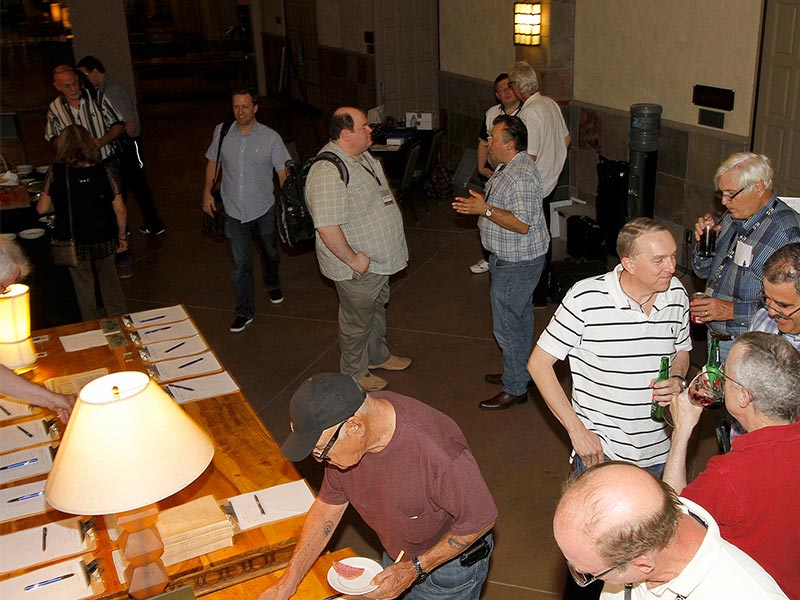 AUCTION PREVIEWS. Major Auction companies including Heritage, Sedwick, Stacks-Bowers and Stephen Album preview lots for their upcoming auctions at the convention.
DEALERS. Twenty dealers will attend with the largest selection of Mexican and Latin American coins, currency and collectibles you will find anywhere in the world.
WELCOME PARTY. The welcome party, which has become one of the highlights of the event, will be held Thursday at 5pm on the pool area patio just outside the convention rooms. Appetizers will be served, courtesy of Heritage Auctions, and the bar will be open for you to purchase beverages of your choice. Be sure to arrive in time for the welcome party!
SILENT AUCTION. The silent auction consists of donations of coins, currency, books and other items from our members and supporters to raise funds for the organization. The silent auction has been a resounding success and is a major source of income for the Association. Last year 25 donated items realized over $5,000 for the organization. Please donate to this worthy cause.
AWARDS CEREMONY. Awards will be presented during the Welcome Party to various members of the organization for their contributions thru Journals articles and other services.
BOOK SALE. We have received donations of books and auction catalogs from generous members and will be setting up a large table to sell these items at very reasonable prices which will benefit the Association. If you have excess books and auction catalogs in your library that you would like to donate, please send them to me at my office address below.
AMERICAN NUMISMATIC SOCIETY. We are very pleased that the ANS will be attending our convention again. They will be bringing a great display of coins from their collection. If you are not already a member, we highly recommend you join. Ute Wartenberg Kagan, the Executive Director of the Society will be here to answer any questions you may have.
LOCAL ACTIVITIES. The hotel is in Scottsdale close to a huge selection of restaurants, golf courses and shopping. Other nearby activities include everything from casinos to indoor skydiving and an aquarium.
HOTEL RESERVATIONS. We have arranged a special room rate at the Resort of $192 per night. The easiest way to make a reservation is to go to usmex.org and follow the links. You can make your reservations now and I strongly urge you not to wait. Last year, room rates were much higher after our block sold out.
ADMISSION. Attendees must be members of the Association. Family members and children under 15 are free. Annual membership fees are $30.
For More Information, Contact:
Cory Frampton
602 228-9331
email
PO Box 5270
Carefree Arizona 85377